The cycling experience between Großglockner, the Dolomites and the Adriatic Sea
Experience the most beautiful bike routes between Großglockner, the Dolomites and the Adriatic Sea in a week of cycling! PARKADE is a unique, border-crossing cycling experience through the regions of East Tyrol, Friuli and Veneto.

As the crow flies, there are just 137 km between Lienz, the regional capital of East Tyrol, and Grado on the Upper Adriatic. East Tyrol, Veneto and Friuli are connected by their passion for cycling and the Alps. We have worked with our Italian project partners to develop routes that combine cycling experiences in our regions to create a unique bike week: PARKADE provides inspiration for your cycling holiday, packed with experiences: extensive resources are available for accommodation, bike hire, transport services and personal guides.

A border-crossing programme of nature experiences, culture & local cuisine

PARKADE is a week full of cycling fun: day tours in East Tyrol are followed by a guided multi-day tour through Friuli or Veneto to the Adriatic Sea – to Venice, Grado or Trieste. Mountain views in the high valleys of East Tyrol, Alpine crossings, gentle plains in Friuli or Veneto. Unforgettable cycling experiences!

For enquiries, please contact info@dolomitenadria.tours or +43 50 212 404. For further information, please visit www.dolomitenadria.tours.
E-Bike Touren in Osttirol
Guided Tours ans Meer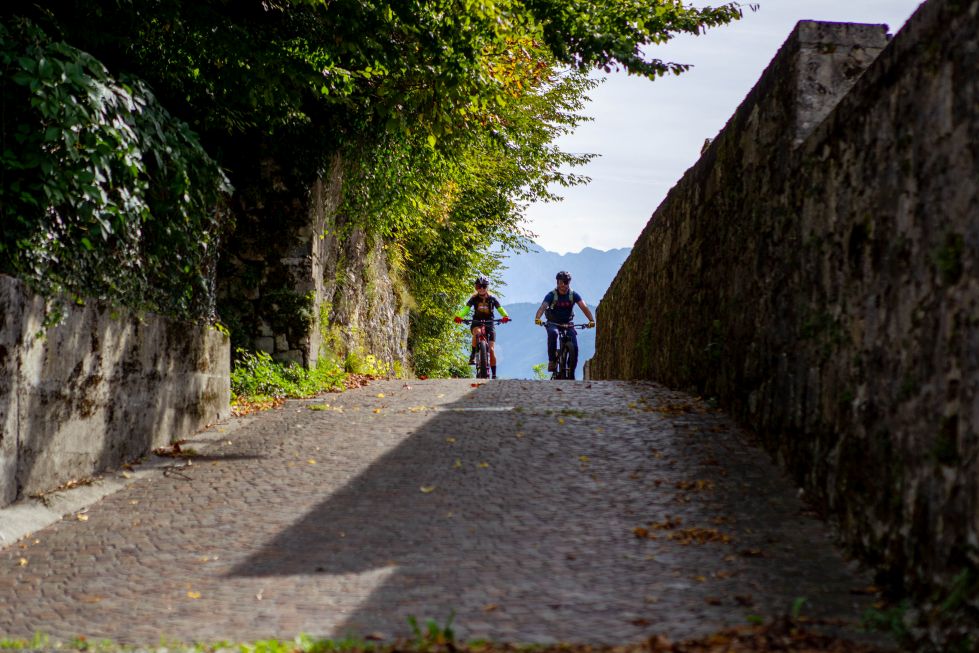 Unforgettable e-bike experiences
208,0 – 229,0 Kilometer
1.400 – 2.290 Höhenmeter
30+ Points of Interest